Due to actual health crisis, opening hours and services could be modificated,
thanks for your understanding.
A la recherche d'un loisir mêlant technique et passion, à la recherche d'une solution de déplacement rapide, efficace et dégagée d'un bon nombre de contraintes, pilote en quête d'un beau prétexte pour une navigation aérienne mélangeant plaisir du vol et découverte d'un territoire riche d'histoire et de paysages fabuleux, à la recherche d'un nouveau challenge, d'une orientation professionnelle centrée sur le pilotage avion ou hélicoptère, ou bien simplement curieux de savoir ce qu'il se passe à l'aéroport Angoulême Cognac ….
…..Découvrez ce site aéroportuaire d'aviation générale et d'affaires regroupant des écoles de pilotage prestigieuses, incontournables dans leur domaine, des associations souhaitant partager leur plaisir de voler, des solutions pour rendre vos voyages d'affaires plus faciles, un territoire authentique et équilibré.
Une équipe solide vous attend sur place, attentive et présente, engagée et déterminée à fournir le meilleur service.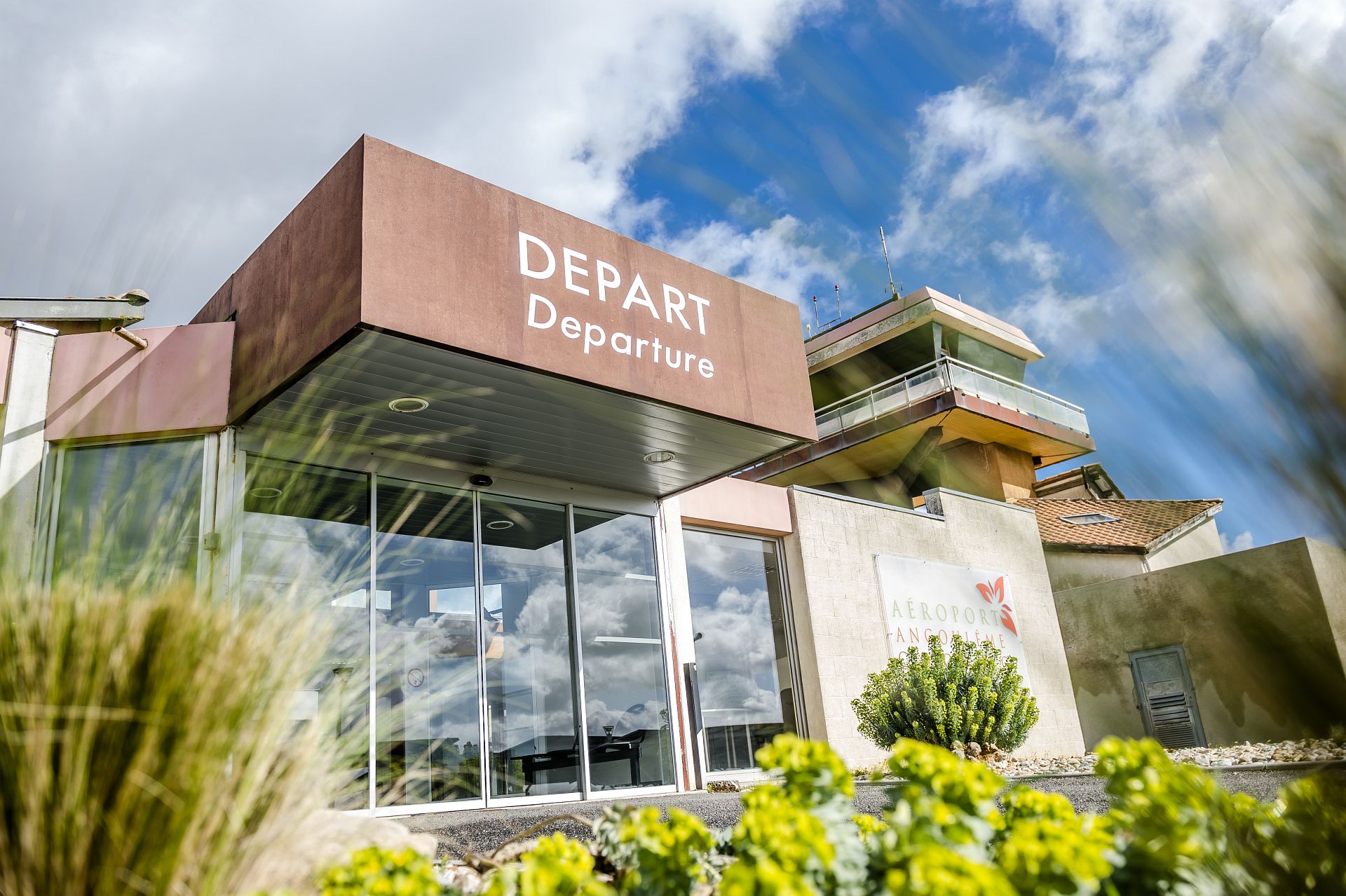 Monday to friday : 9H – 18H30
Saturday and sunday : 10H – 18H30
Exceptionnal extension request  – Email or handling request form